Well, here I am again at long last. It's as if I deserted my soul when I left this blog untended….You've even stopped writing to ask why no recent updates. I've lived in Argentina and Turkey these past 18 months. My website update time was gobbled up with the new job of acting editor and columnist for EscapeArtist.com's new travel zine. It was great, I learned a lot. We've now parted ways and I'm here to say, it's good to be back.
I've got some major tales to catch us up!
Best of all, I think I've found IT. Home. In the most unlikely, or the not so unlikely of places. At the center. In the first country I came to after abruptly leaving the old tribe 10 years ago. My new home is perhaps not so surprisingly, geopolitically smack dab in the middle of the undeclared West vs. Middle Eastern war. That's right. I'm in the middle where I most like to be. I'm in Istanbul, Turkey and it rocks.
But let's get started connecting the dots to how I got here. Come along!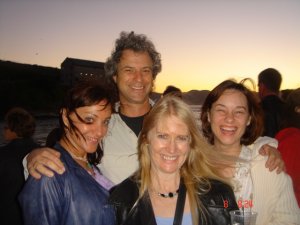 Robin